Elizabeth A. Andrews
Director, William & Mary Law School's Virginia Coastal Policy Center
eaandrews@wm.edu
757-221-1078



Elizabeth Andrews is the Director of William & Mary Law School's Virginia Coastal Policy Center. She formerly served as Senior Assistant Attorney General and Chief of the Environmental Section of the Virginia Office of the Attorney General, where she oversaw a team of attorneys representing and providing counsel to the Secretary of Natural Resources and the natural resources agencies of the Commonwealth. She also served for many years as an appointed member of the Virginia Code Commission's Administrative Law Advisory Committee and chaired the Office of the Attorney General's internal APA Committee, becoming known for her expertise in Virginia administrative law. Prior to coming to the Virginia Coastal Policy Center, she also served as the Water Policy Manager for the Virginia Department of Environmental Quality, where she worked closely with the legislature, the regulated community and environmental organizations to address the water quality and quantity challenges facing Virginia, particularly its coastal areas.

Professor Andrews is a graduate of the College of William and Mary and received her Juris Doctor degree, summa cum laude, from the Washington College of Law at American University. She serves as the Virginia representative on the Chesapeake Bay Program's Climate Resiliency Workgroup, is a member of the Secretary of Natural Resources' Bay TMDL Stakeholders Group, and served on the Alternative Management Structures Workgroup of the Eastern VA Groundwater Management Advisory Committee. Through her years of experience with Virginia state government and her participation in a variety of projects and committees, she has developed expertise in natural resources law and programs in the Commonwealth of Virginia.
This website, Task # 92.03 was funded by the Virginia Coastal Zone Management Program at the Department of Environmental Quality through Grant # NA17NOS4190152 
of the U.S. Department of Commerce, National Oceanic and Atmospheric Administration, under the Coastal Zone Management Act of 1972, as amended. The views expressed
herein are those of the authors and do not necessarily reflect the views of the U.S. Department of Commerce, NOAA, or any of its subagencies.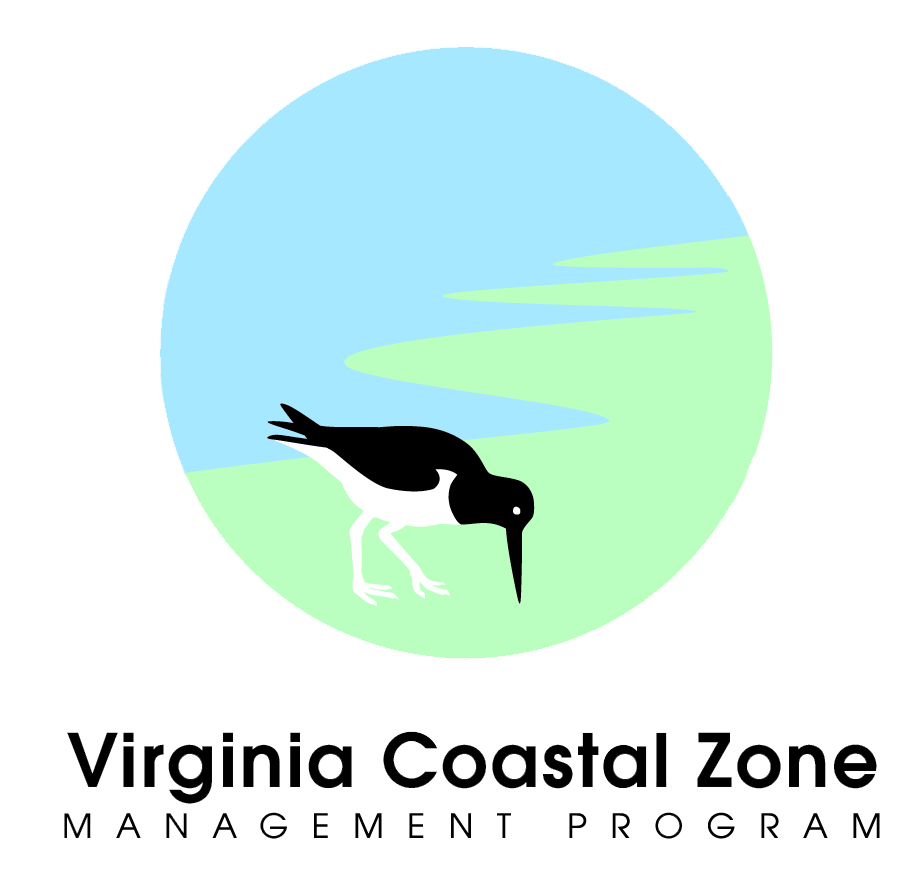 This project is a partnership between: The Institute for Engagement & Negotiation at the University of Virginia, The Virginia Coastal Policy Center at William & Mary Law School,
and Old Dominion University/Virginia Sea Grant Climate Adaptation and Resilience Program